REU Site: HCISec - Enhancing Undergraduate Research in Modern Human Computer Interaction (HCI) Security and Privacy
---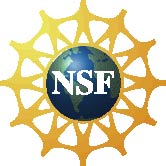 NSF Award #: 1461060
REU Site: HCISec - Enhancing Undergraduate Research in Modern Human Computer Interaction (HCI) Security and Privacy
PI: Xinwen Fu
Senor Personnel: Benyuan Liu, Cindy Chen, Yu Cao, Sirong Lin
Evaluator: Jill Lohmeier
Duration: June 1, 2015 --- May 31, 2019.
The Center of Internet Security and Forensics Education and Research (iSAFER) at the University of Massachusetts Lowell (UMass Lowell) is in anticipation of a NSF grant for the REU site, HCISec, for enhancing undergraduate research in modern human computer interaction (HCI) security and privacy. HCISec will support up to eight students each summer for three years from 2015 to 2018. The summer program each year is called a cohort. Each cohort will last for eight weeks from the first Monday of June. The major objective of the cohorts is to support undergraduates for active research in novel and emerging HCI security and privacy topics and encourage them to pursue the study of computer science at the graduate level and prepare them for careers in related fields.
Learn More
Use the sidebar to the left to learn more about our program.